Zillah School District
>Branding
One district.
ZSD is small rural district serving Zillah, WA. With a growing number of students, recent construction, and an inconsistent brand voice, ZSD needed a cohesive identity. Firstly, there was a need for an internal identity that would help unify the four schools within the district: Elementary, Middle, Intermediate, and High school. Before the rebrand, Zillah had a range of different images, logos, fonts, etc. that they used, without having a consistent brand or even default logo.

After collecting and reviewing all of these files, the design they seemed to gravitate towards the most when speaking internally was a lockup of a Z, S, and D. Even though their mascot is a leopard, they preferred not to include that unless speaking externally. After exploring initial logo options and some back and forth, this monogram of a Z with the letters S and D embedded in it was created, and was the most simple and successful direction.
All geared up.
Developing the school district branding helped to unify the district under a consistent identity and voice. Focused on education, the school district logo is more of an internal brand. This branding worked well for the school, but isn't fierce enough to fully represent the sporting opportunities at Zillah. The sporting logo was created to unify the schools under one mascot, and give a face to the district as a whole. The district and sports branding aren't meant to separate the school, but to work together to promote education and activity.

The sports logo borrows the district color palette, flipping the light for dark. The goal was to create a mark that evoked passion, forward momentum, and fear in their opponents. Iconography was created to represent each sport offered at the school, and can be used as patches on all of the sports gear to bring the two logos together.
Home field advantage.
Having a cohesive and successful branding system can only do so much. However, when that system is applied to every aspect of a school, a sense of pride and unity develops that could otherwise go unseen. Having a school that has that kind of pride gives a feeling of belonging, which can only spell success on and off of the field.

That's the goal in this effort. That every Zillah student feels like they belong, that they're included, and that they are, and always will be, a Zillah Leopard. That they will always have a sense of pride, and that they'll always have a home and community.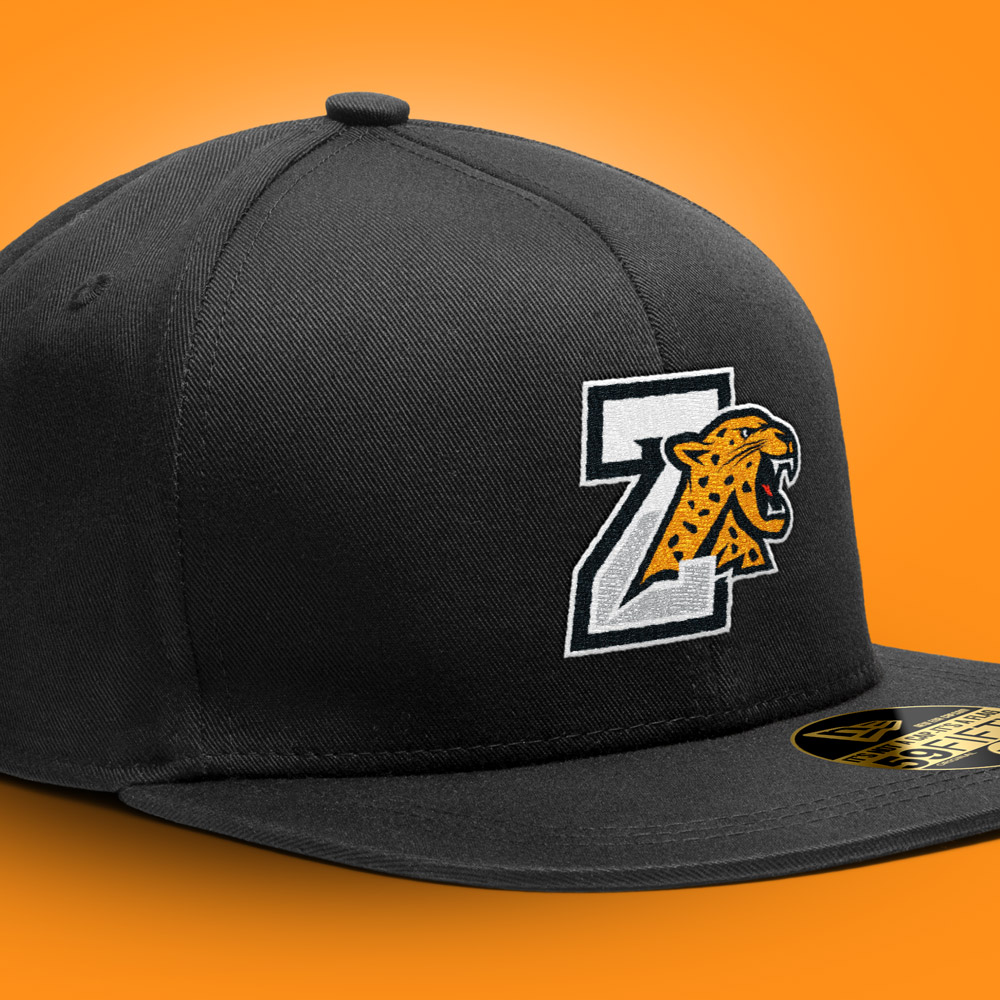 SERVICES
Identity System
Logos, Illustrations, Icons
Custom Typography
Brand Merchandise & Apparel
Art Direction