Valley Brewing Co.

>Branding >Packaging >Illustration


A local brewery and tasting room in Yakima, WA quenching the thirst of hop country with a combination of traditional brews and experimental recipes. Partnering with Valley Brewing Co., we've established them in the competitive beer market in Yakima and have grown their visual identity along with it.

Services
Identity System
Logos, Illustrations, Icons
Custom Typography
Packaging System
Signage & Wayfinding
Brand Merchandise & Apparel
Art Direction
Photography > Yakima Valley Tourism > Valley Brewing Co.
Challenges
Valley Brewing Co. started with a group of friends brewing beer in their garage and was ready to take the next step towards becoming the well-known local brewery they are today. They were looking to create something as different their beer was to help stand out from the growing market of beer.
If you've ever visited the Yakima Valley, you know these key characteristics about it: the view of the mountains, the beauty of the valley, and of course, the hops. When developing the visual identity for Valley Brewing Co., the goal was to focus on those defining characteristics to develop an identity that would represent the Yakima Valley as a whole.
Outcomes

It all started with a sketch: an ice-peak mountain superimposed on a hop cone. From there, the logo was refined again and again until the identity was created while the brand was still in its infancy.

As time has gone on, the reach of the brand has grown and evolved, and the visual identity has grown with it. Since then, we've continued to create dozens of designs and illustrations for labels, merchendise, signage, posters, and so much more.
Destination: Valley.

From the main road, Valley Brewing Co. looks deceptively small; and at first, it was. Before the owners completely transformed this building, it was actually an old taxidermy shop. But after gutting and rebuilding most of the structure, this ever-expanding business now hosts the brew rooms, a taproom, and a growing out-door seating area, with even more coming soon. Designing the outdoor signage and wayfinding for VBC was critical for newcomers to find the building, and to help distinguish it from surrounding businesses.
The interior is a mix of modern and industrial design, and helps illustrate the personality of VBC. From the subway tiles on the walls, to the gas-pipe shelving, to the handmade tables, everything inside of Valley feels like it was stitched together with purpose. Even though there is a blend of styles within the building, they all fit together cohesively; and I see that as the true beauty of Valley Brewing Co. and something I've elaborated on within the branding.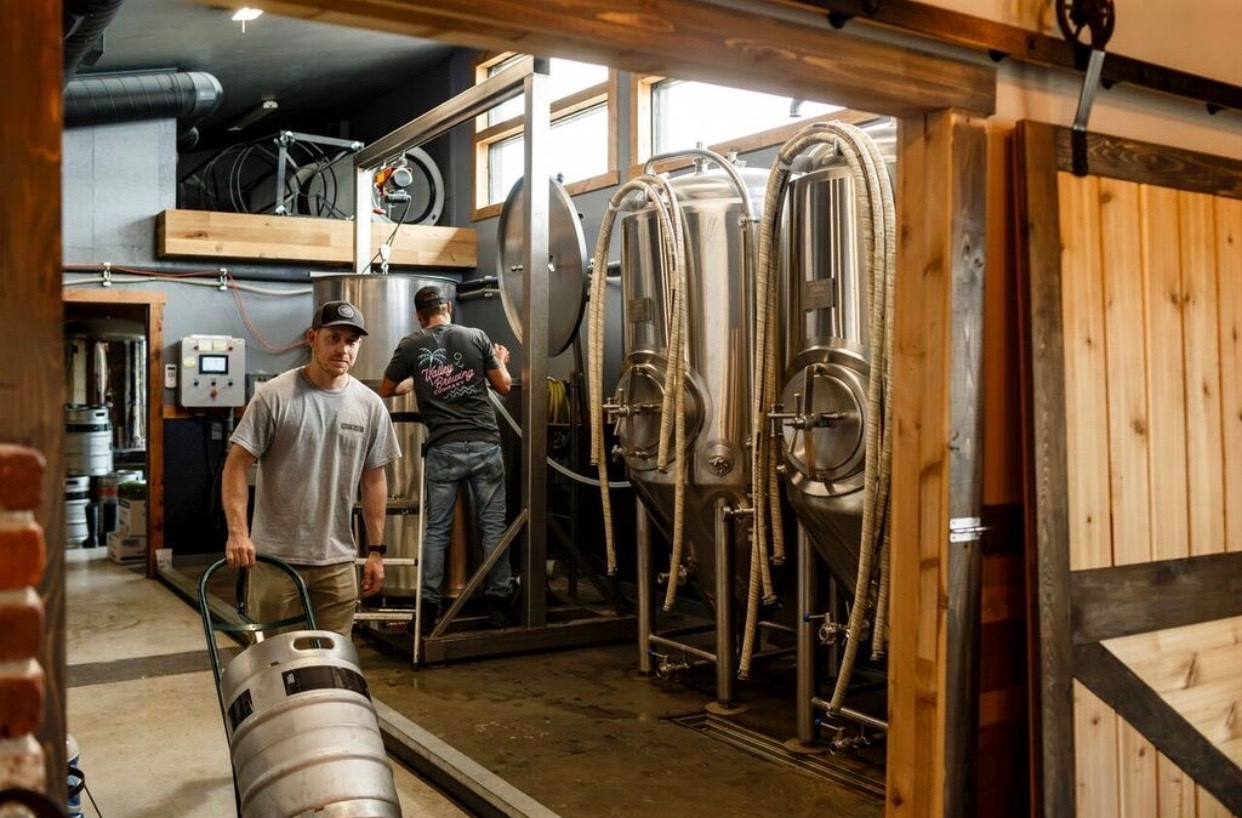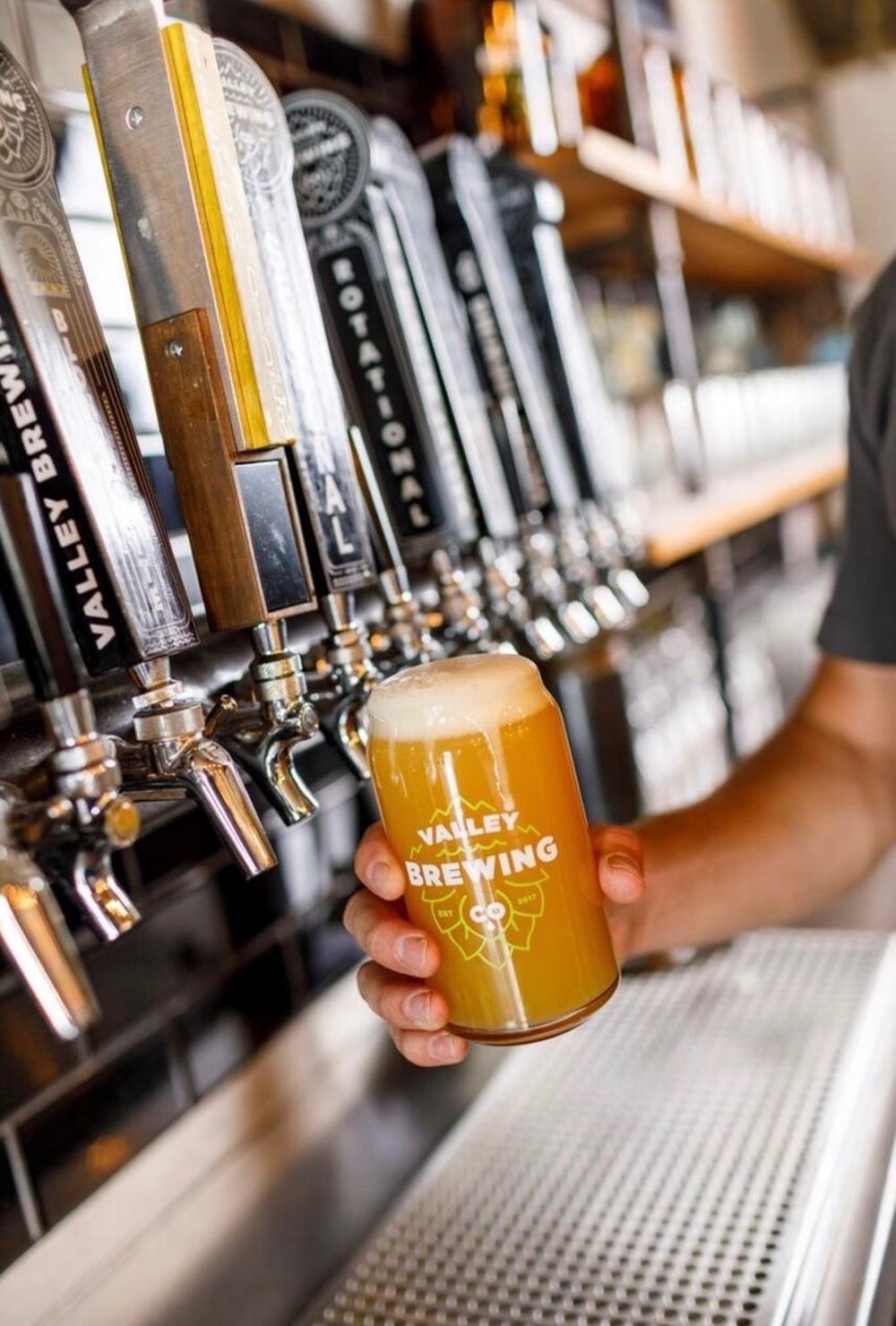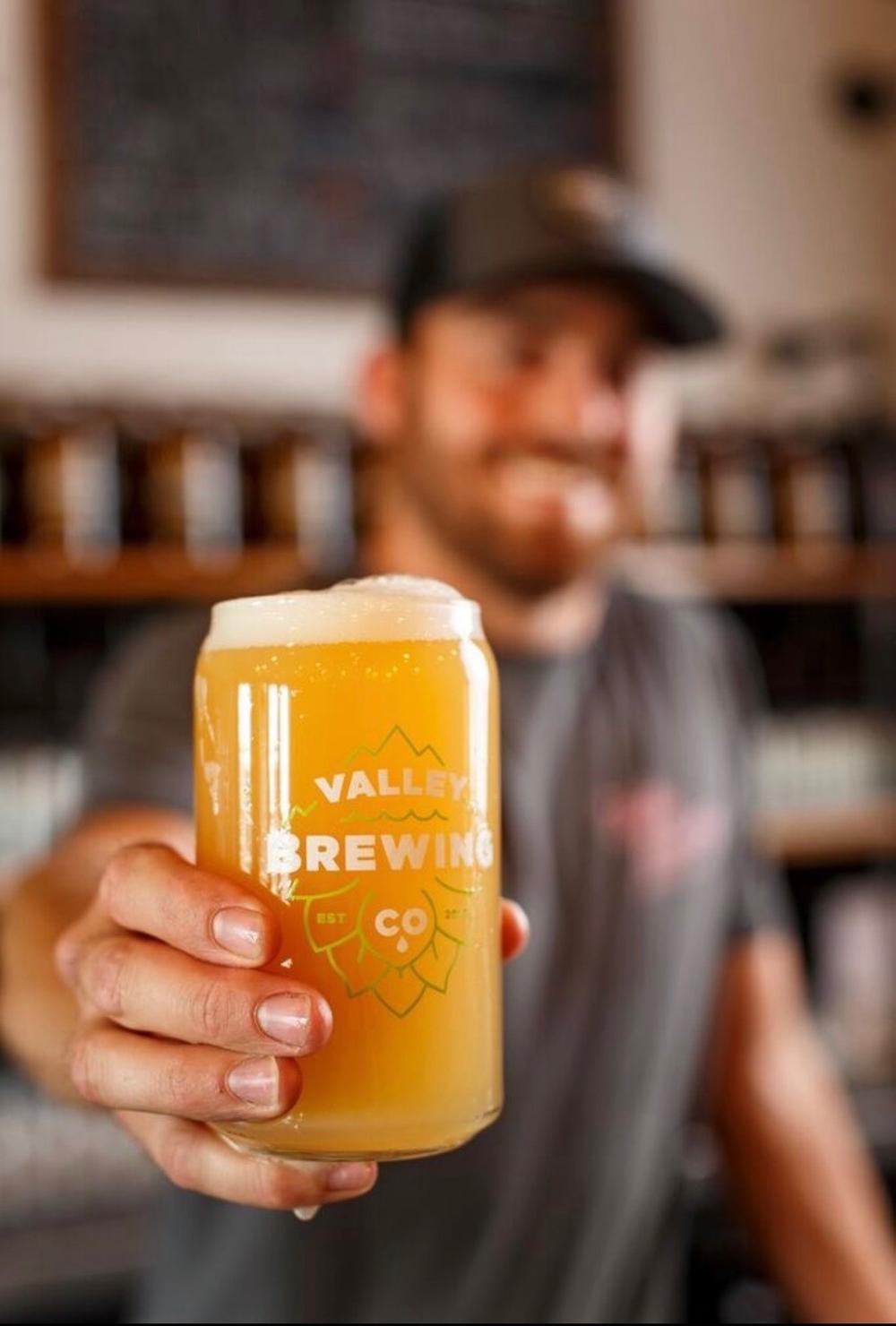 A keepsake.

Enjoying a beer in the taproom is an experience in itself, but it doesn't have to end there. With constantly rotating merch, Crowlers canned on site, limited release cans, and recipes old and new available in a growler, there's always a chance to take part of VBC home with you!

There's been no shortage of merchandise designed for Valley, and just like the beer, there's something for everybody. There are some shirts, sweatshirts, and hats available year-round, but most of the merch is released in a limited stock each season.